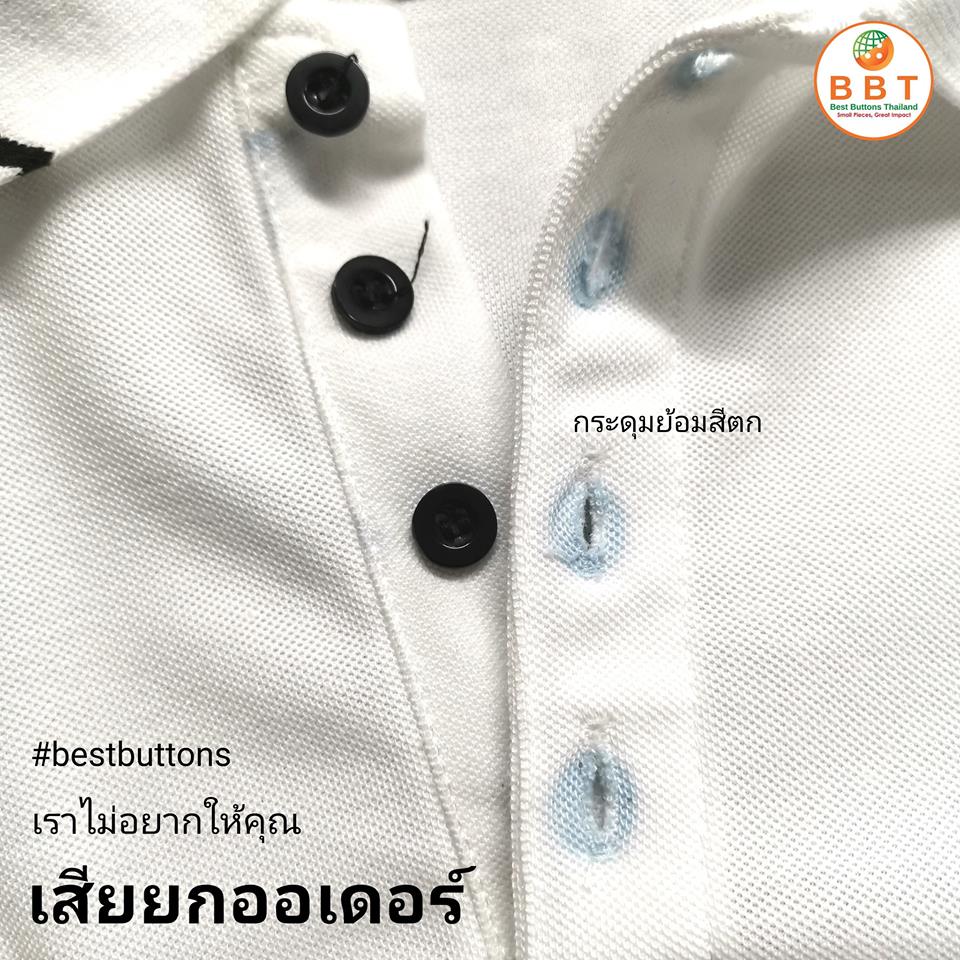 This image displayed one of our customers using low-price buttons for their Shirt.
As a result, this turns to huge mess as the customer need to produce a whole new production for replacement.
BBT helps this customer to produce solid colored buttons which guarantee color fastness
We help them to get through this bad situation but we want advice other customers to beware
of low quality buttons in the marketing.